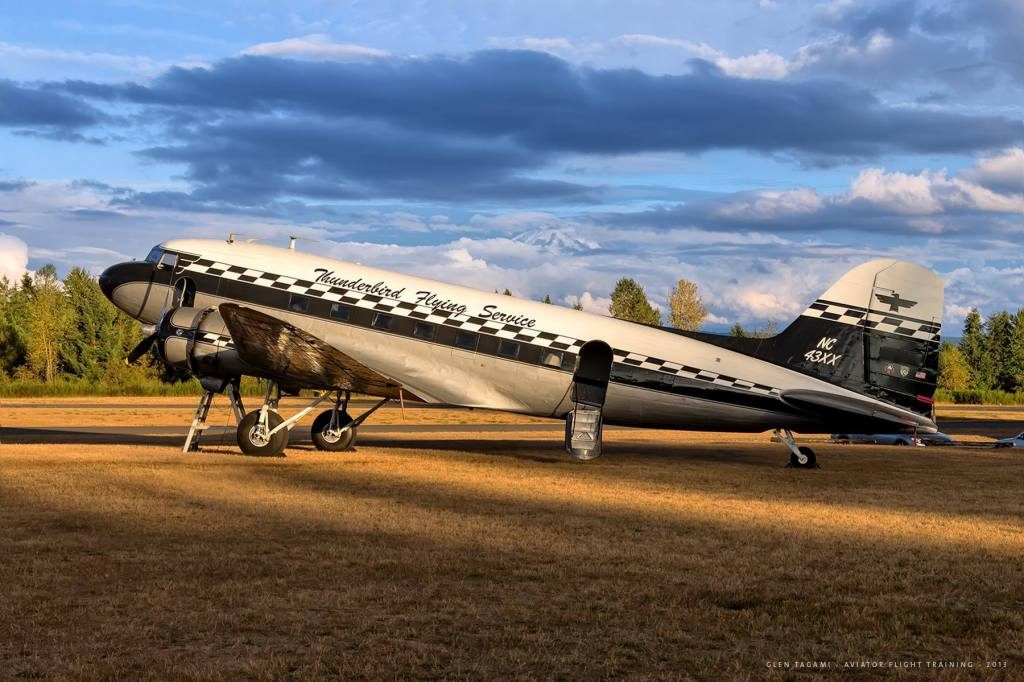 Destined for TWA, DC–38–SIC3G c/n 11665 rolled off the assembly line instead, headed for the U.S. Army. It was redesigned as a C–53D–D0 42 – 68738 and assigned to the war in Europe, dropping paratroopers over Sicily, then thundering over Normandy on D-Day. Belonging to the 62nd troop carrier squadron, it also participated in dropping troops over the Netherlands during Operation: Market Garden.
Eric Thun, who restored the interior of 11665 with the assistance of Dan Marriott, and researched its history, said the names of about 20 GIs were found written in pencil on the skin of the aircraft between the frames. He copied them down and took photographs before covering them with insulation and an interior skin. Following the war, the aircraft went into service with TWA until the 1950s.
It was then owned by a couple of corporations including a skydiving company that used it for 10 to 15 years. Finally, a series of private owners took over and flew the aircraft.Found in Bennington, Vermont, the aircraft was in deplorable condition, though the engines were deemed functional. It was flown to Thun Field, Washington for the restoration.
3 years later, the restoration was complete. The name "Thunderbird Flying Services" was added to honor Eric's father's company when he owned Thun field.In 2013, Wings of Valor acquired the plane. Today, it is an educational tool as well as a method of providing a legacy to the memory of all pilots and troops that flew these great birds.